Solder Training & IPC Certification Center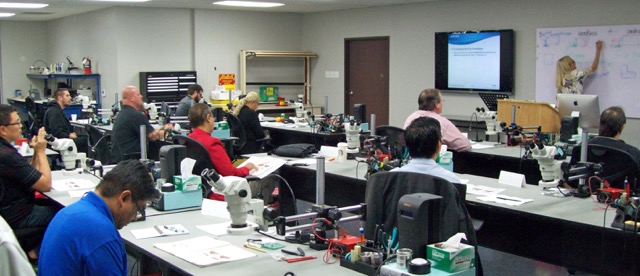 Omni Training is celebrating its 34th year as a pioneer in solder training and solder certification services. Since 1978 we have trained and/or certified over 10,000 people to various industry soldering standards.
Omni Training is widely recognized as one of the most respected solder training and IPC Certification centers in the industry. With certified instructors, state-of-the-art soldering equipment, and an effective solder training product line, Omni Training has become a leading source for "skills-intensive" solder training and soldering certification.
Please take a moment to learn about Omni Training and discover why you should choose us as your solder training and certification provider. We're convinced you'll see that our prompt and courteous customer service and excellent track record are just what your company is looking for.
Coming soon:


IPC/WHMA-A-620 Space Addendum Certification
Revision E of IPC-A-610 and J-STD-001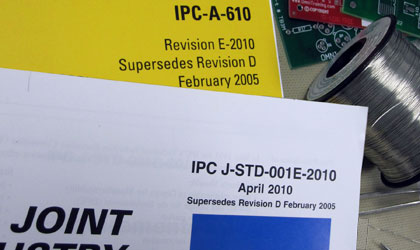 Now using Revision E materials for both IPC-A-610 and J-STD-001 CIT/CIS IPC Certification. See our the link for our IPC Certification schedule or call our office for details.
Free shuttle to Omni Training from airport and hotel
Our training center is conveniently located just 5 minutes from Ontario International Airport with literally hundreds of restaurants and hotels in a 3-mile radius, some providing free shuttle to and from our classes as well as free restaurant, shopping and airport shuttle. Contact Omni for recommendations on hotel discounts exclusively provided for Omni Training.
9513 Business Center Dr Suite J | Rancho Cucamonga | California | 91730
Tel 909 945 9495 | Fax 909 945 9459 | eMail info@omnitraining.com
©Copyright 2013 Omni Training All Rights Reserved