Omni Training Testimonials
Over the past 42 years we have appreciated the comments from our customers. Here are just a few of the testimonials from those who have benefited from our various training products and services. Customer names and their companies have been abbreviated as a courtesy. Please feel free to contact us if you need references or would like to review our client list.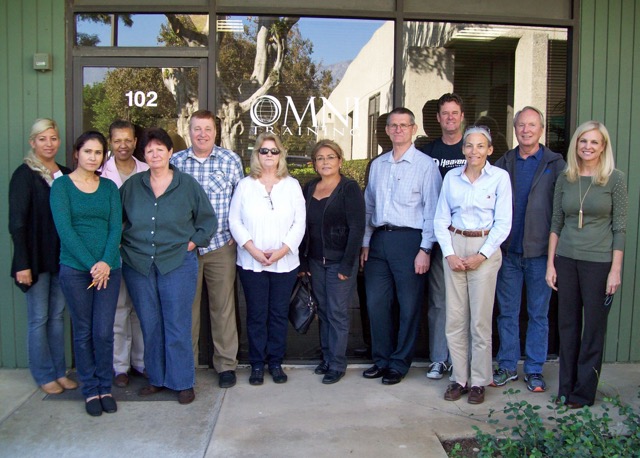 "I really enjoyed my experience during my stay at Omni. I want to thank all of you again for making me feel at home while receiving superb training."
Joe M. Technician III, Urbana, OH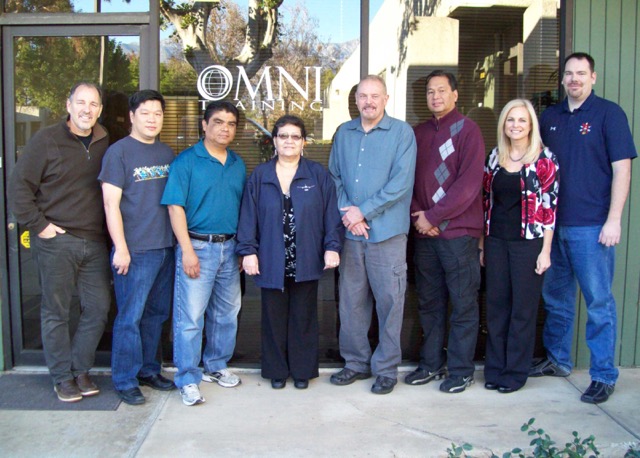 "I am a Q.A. Manager in Los Angeles California and have been attending training at Omni for around 15 years with 3 different employers. I find they are very professional, knowledgeable, friendly and a pleasure to work with. Kelly is always very helpful in scheduling the training, when ordering training supplies and during classroom instruction. I find that Master IPC Instructors Ken and Mary are very informative and have been fantastic in all of my certification and re-certification courses. Their new facility is spacious and comfortable with all of the latest training tools. I would highly recommend Omni Training to anyone requiring training in his or her fields of expertise. Thank You Omni Training!"
Mike T. – Quality Assurance Manager, Los Angeles, CA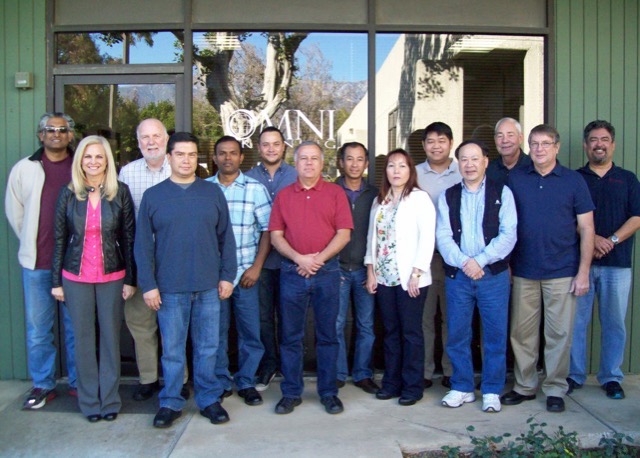 "Excellent course. the best on-site training I have received in the military. Great Course. Excellent instructor. The instructor was very knowledgeable and provided excellent presentation of materials. One of the best courses I have ever taken."
Military Base Repair Technician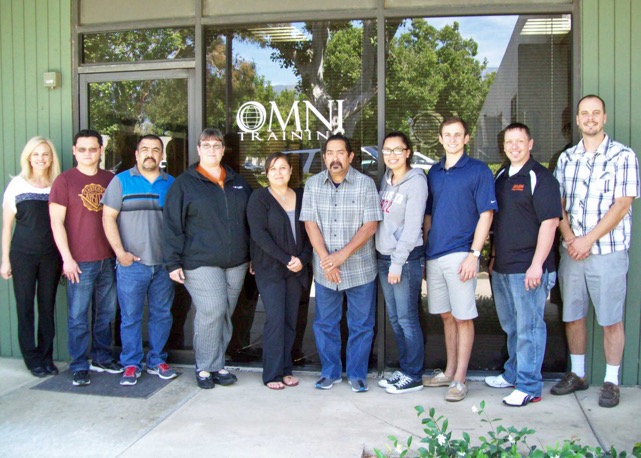 "I am writing this letter to thank you for the excellent job that you did for our in-house training session. We, at R. E. I., feel that training is the most effective investment we can make in the future of our company. The training was done in a very professional manner, while allowing people to ask questions that related to their specific job. I look forward to working with Omni Training in the future."
K.C., Quality Assurance Manager, R. E. I., Goleta, California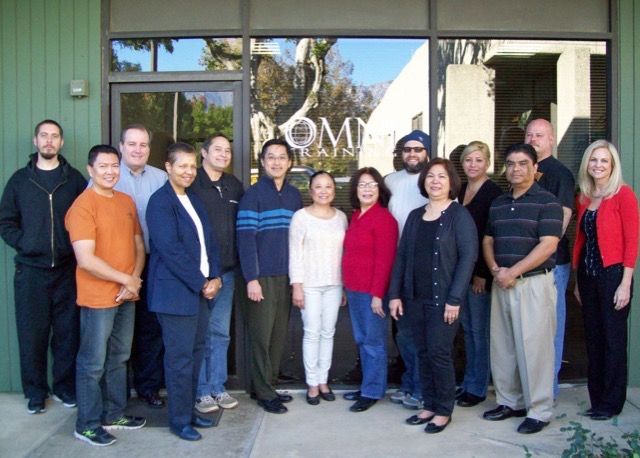 "I have attended several different classes at the Omni Training Center, with more classes scheduled. And I can say that I would strongly recommend this site for any student wanting the full range of assistance in their training needs, or any company looking for on - site training. The teachers are all very helpful and the training class rooms are fully equipped with high technology apparatus for your training solutions. I just can't say enough about how very happy I am with the training and support that I have received from Omni Training Corp."
S.T, EET, Inc.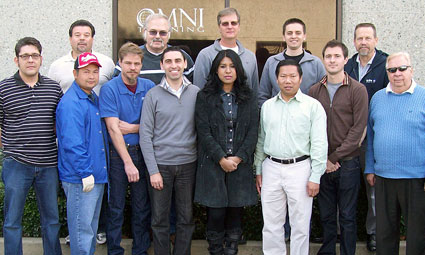 "Instructor was outstanding in knowledge and presentation of materials – lab demo's were smooth and easy to follow and understand."
Student Omni Training Facility, Rancho Cucamonga, California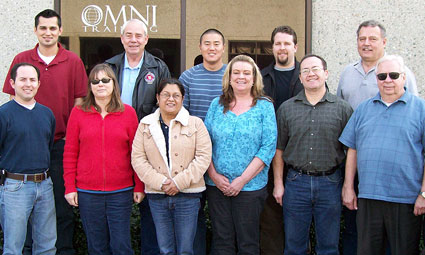 "We would like to take this opportunity to thank you & your organization for the courtesy & efforts extended to [our company] during your Solder Technology Training program. I must admit now that several of our management were quite dubious as to the results that would be derived from a short term training program as you provided, however, within a few weeks after completion of your program our rejection rate due to soldering had dropped over 70%. As time continues our assemblers are becoming more and more adaptable to the techniques learned during the program to continue their improvement in their soldering."
C.R.S., Manufacturing Engineering, T.D., Los Angeles, California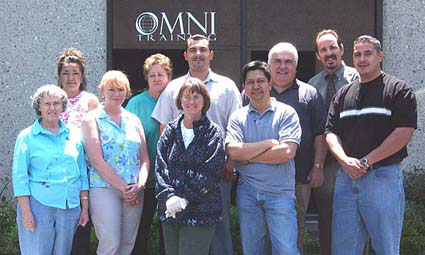 "Thanks so much for your assistance in making our Workmanship Standards Manual a complete success. We have received many compliments in regards to your photographs. They perform excellently in alleviating the subjectivity that can be involved in inspection criteria."
D.M., Manager, Field Quality, A.I., Sunnyvale, California
"We at F.A. would like to take this opportunity to thank Omni Training Corporation for providing solder training/certification services for the past 4 1/2 years. During this time span, close to 700 F.A. soldering operators and inspectors have been trained and certified to MIL-S-45743 and WS6536. In addition, approximately 40 engineers have a much better understanding of soldering processes as a result of the excellent on-site seminars presented by Omni Training."
D.A.G., Manufacturing Engineer, F.A., Newport Beach, California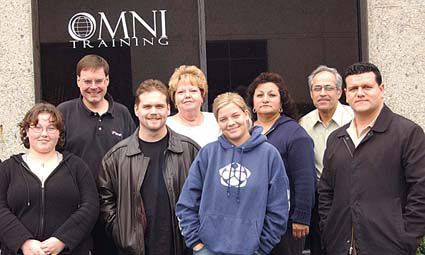 "The services you have provided have been very beneficial to the many C.T. employees, distributors, and end users who have taken one of your courses. Having timely knowledge and skills has always been central to providing professional and reliable service. Omni Training has provided such skills to many of our people, enhancing our reputation along the way. Your courses are thorough, up to date, and professionally presented. You should be proud of the programs you have developed."
R.T.M, Director of Marketing – Electronics, C.T.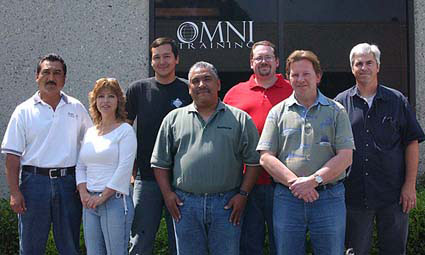 "V.A.C.M.S. personnel have taken the "Train the Trainer" wiring and soldering class offered by the Omni Training Corporation. I hereby state that, Omni Training Corporation teaching of this course was superior and the level of proficiency demonstrated by our soldering personnel, as a result of this course, is of the highest quality."
J.R.M., Director of Quality Assurance, V.A.C.M.S., Sun Valley, California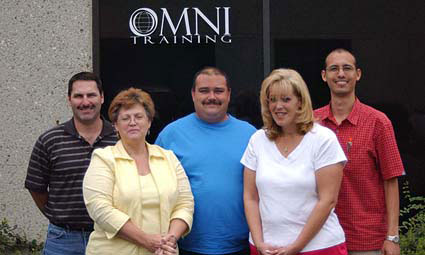 "I previously had 17 years experience in commercial aviation and I rank this Solder Training Excellent!"
Student On-Site Training, R.T., Tustin, California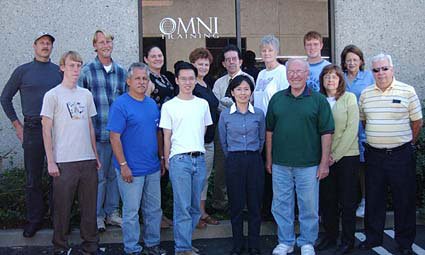 "We are very pleased with the quality of the Manuals; there is no doubt that they will help us produce better products. Please thank Dick Heck for the excellent technical work that he did with us and I thank both you and Dick for expediting the delivery of these Manuals during this past month."
T.D., Engineering Director, H.C., Greenlawn, New York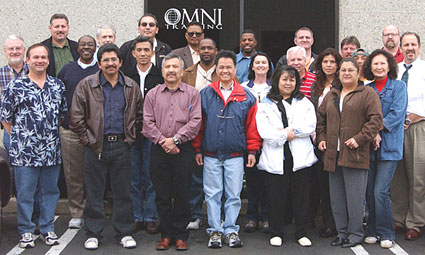 "After attending your course, I was given the assignment of evaluating the worth of an in-house wave soldering department. In the past, we had always had our printed circuit assemblies stuffed and soldered outside. As a novice in this field ( I am a mechanical engineer), I had some reservations about this undertaking but plowed ahead with the information you had given me. I just wanted to take an opportunity to thank you and Dick for being so professional and accurate in your training concepts and materials."
G.O., Mfg. Engineering Supervisor, L.I.C, Irvine, California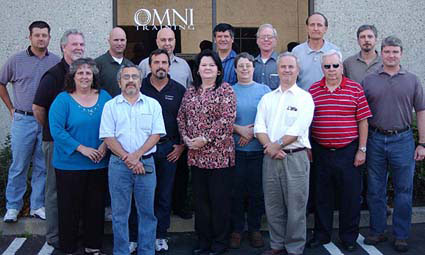 "I found your training very useful for developing our own in-house solder training here at N. A. I. Numerous times in responding to questions in class I have referred to specific items I learned in your course. Class delivery technique I learned from you has proved most useful, as illustrated by the positive critique sheets from our students."
D.A., Technical Instructor, N. A. I., St. Paul, Minnesota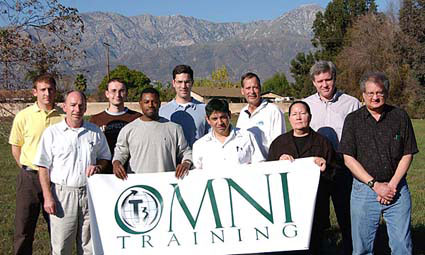 "You have a wonderful company and a terrific staff! Kelly has been very helpful with my CIT recertification class schedules, purchase of materials, and great restaurant recommendations. Mary has been so good to me explaining the IPC standards so I can get up to speed with J-STD-001 and IPC-A-610. I have 34 years with my company and as long as I can remember we have been delivering NASA products to our customers. A few years ago, we acquired new businesses that required IPC and I needed to understand them to become a better CIT. Your experienced and talented staff is the reason I travel from New York to California."
L. C. NASA/IPC Training Lead, New York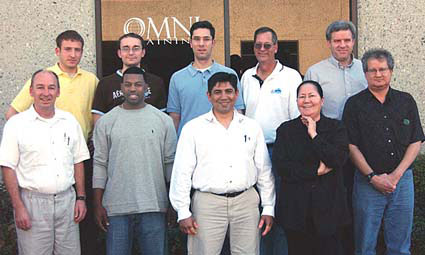 "Omni Training has allowed me to grow in my career and helped S. S. D. S., by giving me the tools necessary to train the S. S. D. S. employees to achieve better quality. Special thanks also to Ken, because without his superior knowledge of soldering and its associated techniques, I wouldn't be training my colleagues, and helping them achieve better quality."
H.F., S.S.D.S., Lafayette, Louisiana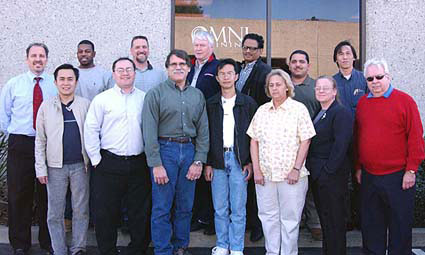 "I want to thank you for the excellent service you provided for solder training at S. C. Although it was a bit bumpy to start, your flexibility in making the arrangements were wonderful. Ken was a great trainer, and the class feedback reflects this. The fact that you were able to consolidate a five-day class into one-day session, and still be effective, is a testament to your abilities and professionalism."
T.D., Human Resources Manager, S. C., Sunnyvale, California
"We at U. C. C. C. truly appreciate your fast response to our requirement for Certified Soldering Operators, including the new Spec. Revision. It is almost unbelievable that your organization would put forth the coordination with diplomacy required to schedule our classes in ahead of other companies. With it being near the holidays and U. C. C. C. located on the East Coast didn't help you, I am sure."
J.T., VP Military Division, U.C.C.C.
"I would like to extend my personal recommendation of Omni Training Center to any individual or company who is considering a solder training program. I recently attended two separate courses, located at the training center in Rancho Cucamonga, CA. On both occasions I found the quality of the presentations to be excellent. The knowledge and conducive to the learning process. The soldering workstations, which are used during hands-on laboratory sessions, include all required tools and supplies. Essentially, Omni is a one-stop-shop for learning about soldering techniques and solder specifications."
R.A., Quality Assurance Manager, S.B.D.S., Goleta, California
"Thank you for your support in training the employees at C.N. Mexico a division of ITT Industries."
J.P., C.N.