Omni Training Classroom Tour
Our large, fully-equipped classroom is dedicated to everything you need for a good learning experience.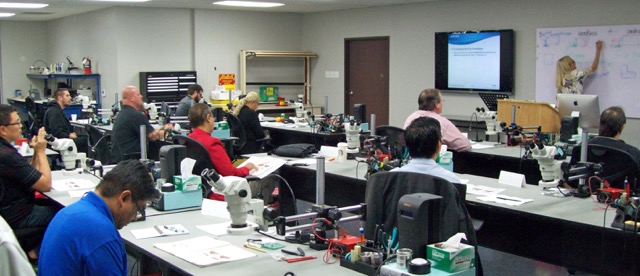 Our training facility has been experienced by thousands of students, coming from hundreds of companies around the world. Now with another classroom recently added, more square footage, comfortable seating and an introduction of new tools and equipment, our learners are able to experience some of the latest state of the art soldering and rework equipment. This addition allows us to accommodate new classes and an increased schedule.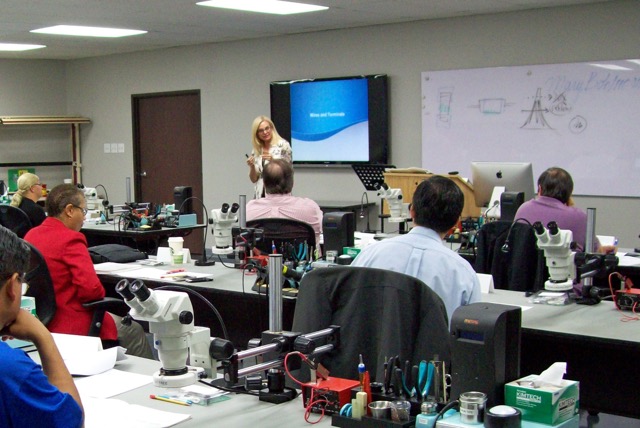 Recent additions include more BGA Rework stations, which utilize PC control. Take the opportunity to use some of the latest tools and equipment to allow you the benefit of using-before-buying as you make your purchasing decisions.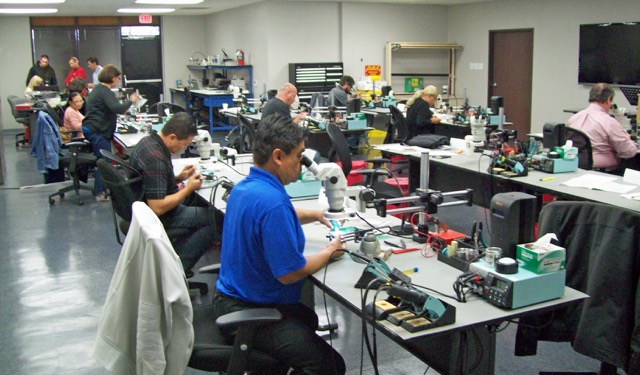 Class hours are weekdays from 8:00 AM - 4:30 PM. Here in Rancho Cucamonga there are hundreds of great places nearby to eat lunch and dinner along with the brand new Victoria Gardens Shopping Center and the famous Ontario Mills Outlet Mall. See the local map for details on some of the local Southern California tourist attractions. With Las Vegas just three hours away, perhaps it is a good time to mix business and pleasure.