TK-1R Pre-employment Screening/Recert Through-hole Kit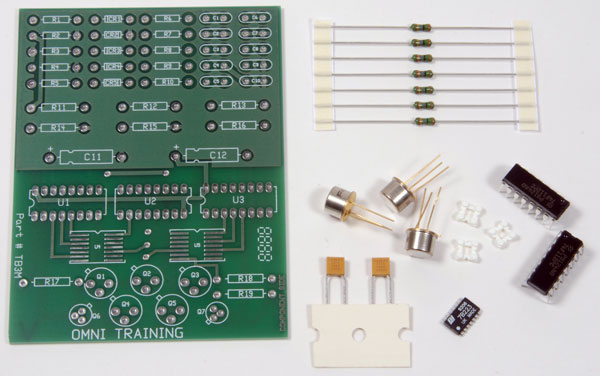 Ideal for recertification training of soldering operators and pre-employment screening. Sufficient components for students to assemble and solder workmanship samples. Contains a sample of the conventional through-hole components utilizing supported holes with and without thermal planes to simulate multi-layer challenges.
Qty
Description
1
PCB
3
TO5 Transistors
3
TO5/TO18 Transistor Spacers
7
Resistors 1/4 Watt
2
CKO5 Capacitors
6
DIP IC 16 Lead
Custom Kits supplied upon request. Please email us at info@omnitraining.com or call (909) 941-9495 if you have any questions or need further details.