TK-Lead-Free Mixed Technology Certification Kit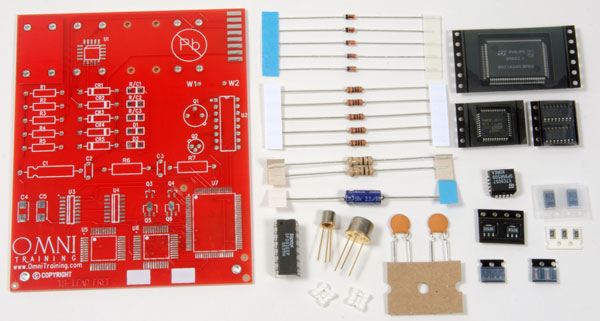 The perfect tool for teaching solder operators and inspectors lessons on lead-free soldering. This mixed technology assembly incorporates a wide variety of through-hole and surface mount applications, including axial and radial leaded devices, leaded and non-leaded surface mounted components. Ideal for assembly rework, as well as extra circuit traces and lands for board repair.
Qty
Description
1
PCB
1
TO5 Transistor
1
TO18 Transistors
2
TO5/TO18 Transistor Spacers
5
Resistors 1/4 Watt
2
Resistors 1/2 Watt
4
Axial Diodes
2
Radial Capacitors
2
Radial Capacitor Spacers
1
Axial Capacitor
1
DIP IC 16 Lead
2
Cylindrical End Caps
3
1206 Chip Resistors/Capacitors
2
SOIC 16 Lead Gull-Wing
1
PLCC 20 J-Lead
1
QFP 44 Lead Gull-Wing
1
QFP 100 Lead Gull-Wing
2
Inward Formed L Leaded Caps
2
SOT-23 Transistors
2
SOT-89 Transistors
Custom Kits supplied upon request. Please email us at info@omnitraining.com or call (909) 941-9495 if you have any questions or need further details.